Tower – Order & Invoice software
We have created our own order and invoice software, specifically to the needs and budgets of our business. What better way to keep track of everything that happens, than creating a system that is based on our experience over the years with customers, also based on their needs and ours when it comes to invoices.
Invoicing can be difficult, sensitive, complex and a lot more, with all that data that is being entered, specially the personal information of the customer – which you want to keep safe no matter what – we found the best solution is to build our own, host it, upgrade it to the needs and issue that come our way.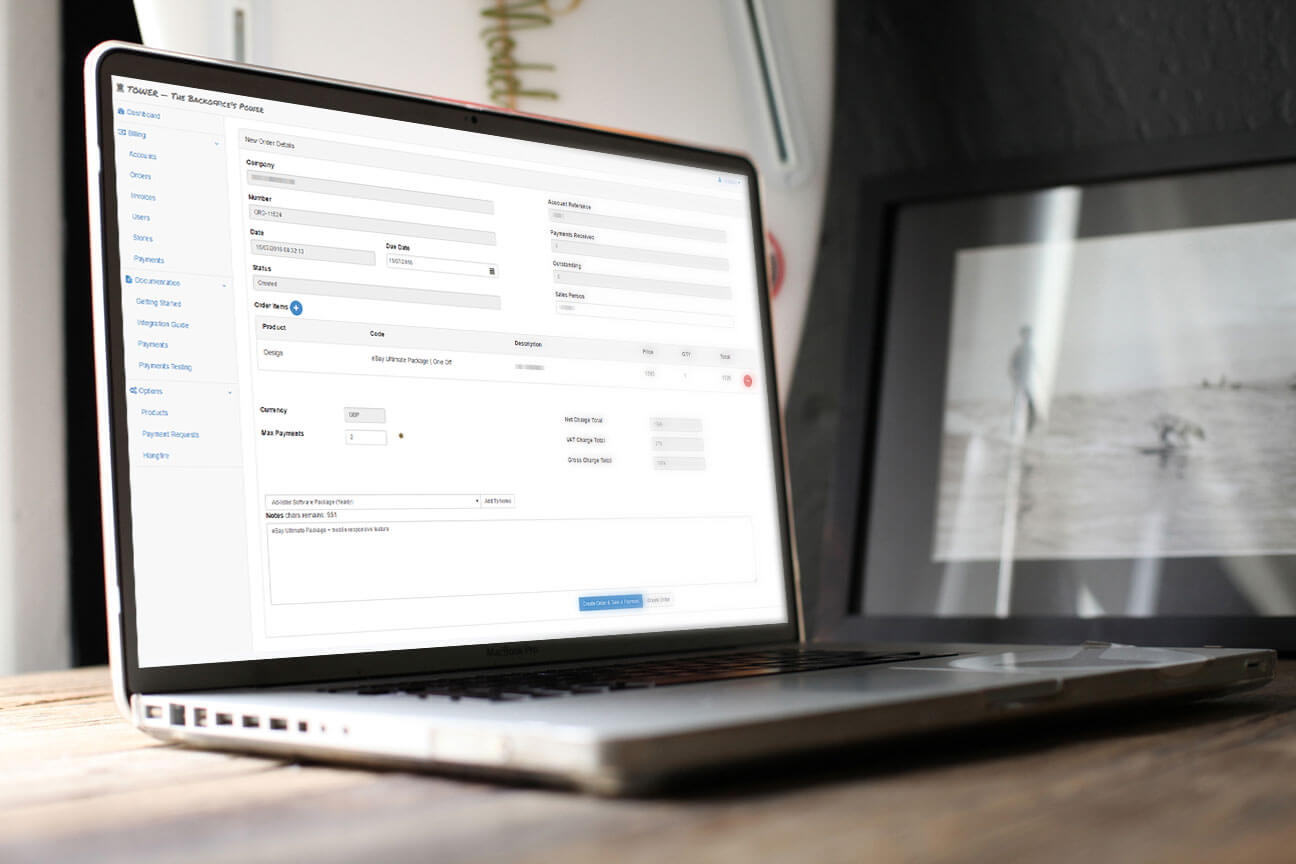 We understand that your needs will change, grow and adapt with your business, with the law and every factor that comes along with time, this is even more reason to have our own, so we can manage it as simply and as easily as possible, that is why we establish a system that hopefully has every requirement in it with a view to a long-term plan for accounts:
A database of the customers
Store names, and user names
Sent out orders with the agreed information
Invoices with the payments
Products that can be automatically added
Fields that can be added if the agreement has note to remember
System that keeps in mind what is due
Request remainders can be sent to the clients
We are always open minded to listen to suggestions, needs, ideas of our customers, or even errors that they suggest we have made, or missed placed in our systems, so we can grow and keep them happy.