Ad-Lister Software
Ad-Lister is an eBay listing software built in 2006 by Just Applications Ltd. to help sellers manage their eBay businesses more efficiently and give them the chance to use professional-looking listing templates without requiring any HTML knowledge.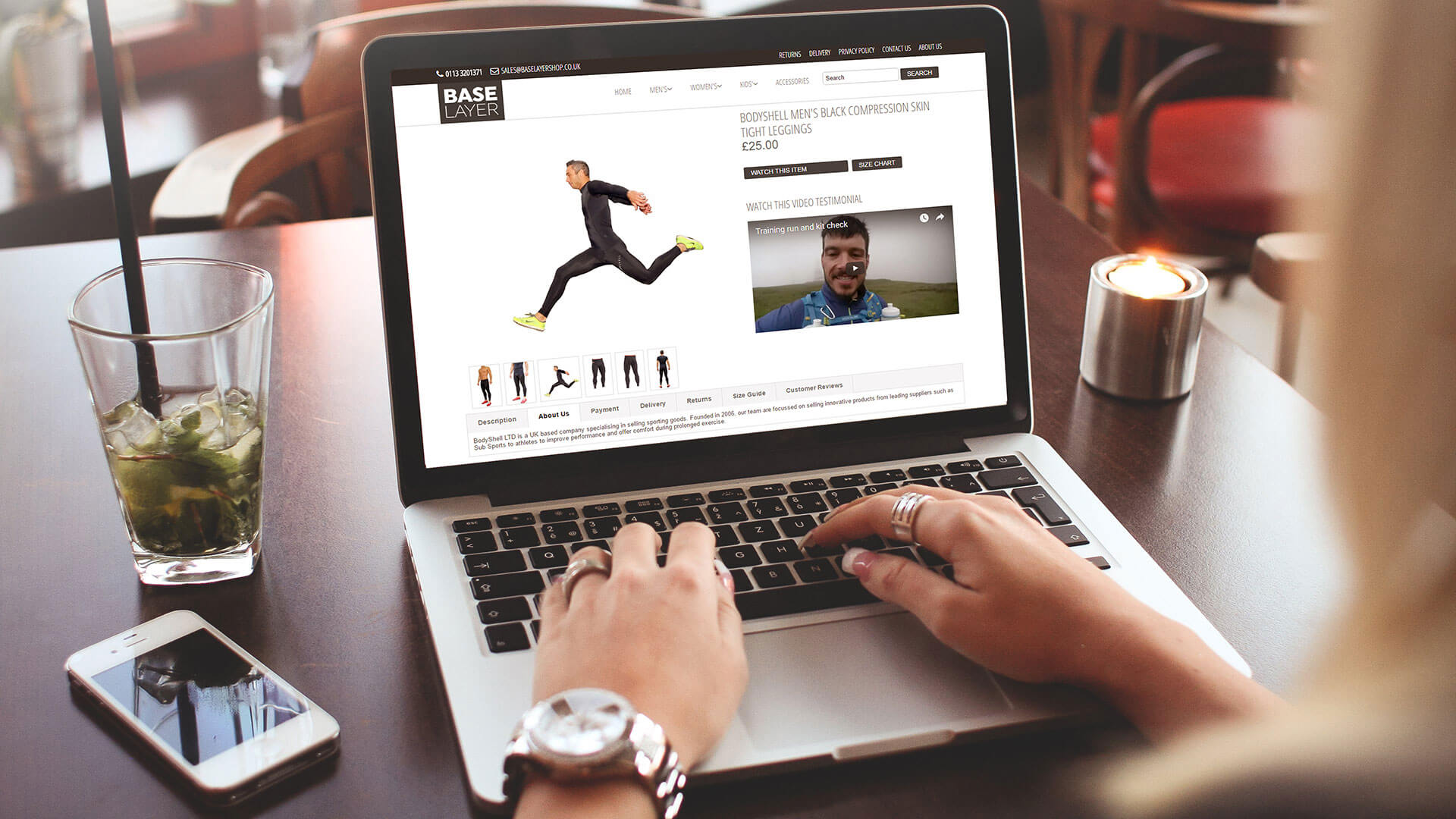 The software currently manages over 2823 eBay stores, from small to large-scale eBay business sellers, and focuses on driving more sales for each customer as well as saving precious time by offering users the possibility to do various operations in bulk.
Ad-Lister is able to tap into your competitors' sales history to help you make decisions on the top items to sell and find which competitor is the overall biggest seller per product.
Ad-Lister will also host your eBay shop design – a custom design that we can build for you from scratch, so you need not worry about the advanced HTML code or how everything is put together. All new designs are now also responsive on both smartphones and tablets, taking into consideration that about 40% of all eBay sales come from mobile devices.
Ad-Lister is a 100% eBay certified application providing simple controls so customers can update sales campaigns, banners, categories and text displayed on their eBay shops and listings in just a few clicks.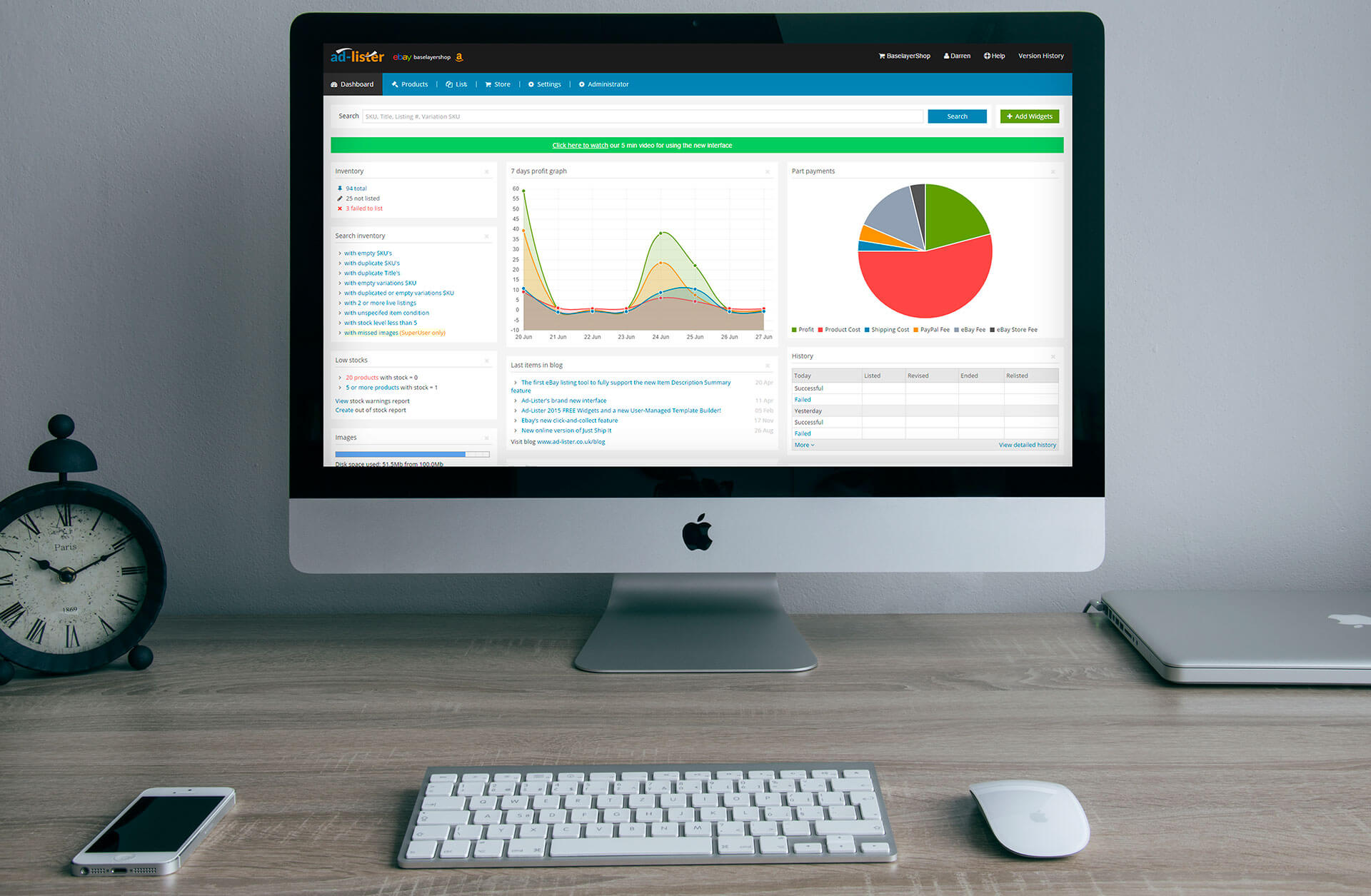 On average, our customers saw a 39.9% ROI based on figures obtained in December 2015.
With Ad-Lister, your sales will increase and the time spent on your listings will reduce. So it's basically a win-win solution.
Below you can find some successful eBay shops we have designed in the past years:
Other benefits of using Ad-Lister, our eBay listing software:
Simple – Easy to use, simple menu navigation
Saves time and money – when creating new listings, updating or ending them – everything can be done in bulk in just a few clicks.
Quick – import of all your live eBay listings into Ad-Lister, without having to end them
Automation – We can drive eBay listings via your website automatically (updating, adding or removing items).
Some large customers on eBay are using Ad-Lister to send stock updates every 15 minutes automatically via data feeds.
Free – 12 images per eBay listing, hosted by Ad-Lister or your own server. Benefit: No additional eBay image fees.
Increase Sales – Cross promotions, banners, top-sellers, similar items etc.
Sales analysis – Keep an eye on your competitors and what they are selling plus monthly reports available on monthly turnover.
Bulk editing – postage, prices, description, images, eBay categories, eBay store categories, variations and compatibilities.
Free support – via telephone, live chat, email or our Help Desk system.
Compatible – Ad-Lister can be used on eBay UK, eBay US, eBay IT, eBay.IE, eBay Fr, eBay.DE and eBay.Au
Social Networking – Listings can be posted on both Facebook and Twitter with a link back to eBay to purchase the item.
Scheduler – Automatic relisting on date and time intervals
Stock Control – Warning when a product falls below a pre-defined level
Product Variations – add variations easily
Amazon Integration
Preview – Listings before they go live on eBay
New designs – Easily add new designs to your existing listings
History – Any listing posted, revised or ended is recorded
Search – Filters, title search, ItemId search to find items easily
Editor – Change fonts, colours add images, add bullet points to your descriptions using similar functionality to Microsoft Word
Browser Compatible – Safari, Firefox, IE 8 and higher, Google Chrome, Opera